Ice Cream Stick Production Line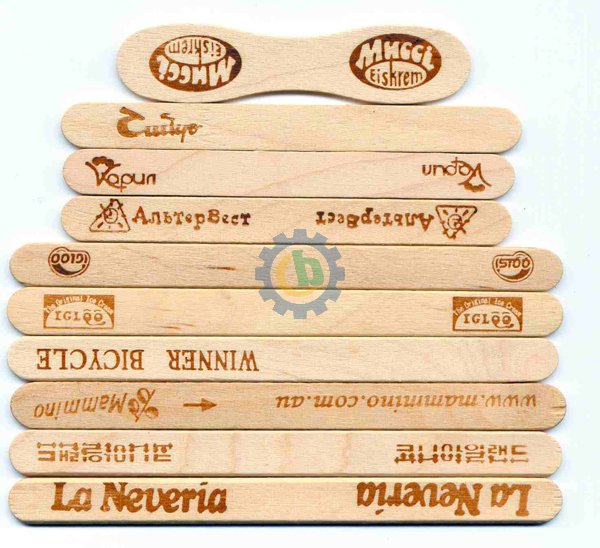 Basic process flow:
Lay of -boil off - peeling - rotary cutting die cutting - oven drying - mill finish - select - pack
As for selecting,chamfering,Bundling,Branding and Packing,they are optional according to the clients' specific requirements.
1. the specification of ice cream stick can be adjusted, by changing moulds. One production line has 3 sets carve-cutter. Of course, the user can collocate as their need.
2. the rotary cutter can not cut bubble wood, so advising to use birch or poplar wood
3. the log diameter exceed 400mm, the GD600 rotary cutter should be used.
4. Finished Products