Contact Us
Call Center:
+86-010-87265920
+86-372-2190222
Fax:+86-372-2190333
Mobile Phones:
+86-18608032780
+86-13213263322
E-mail:info@bid-machinery.com
Products
 
  Home>>Spice Processing Machinery>>Contents
Chili Stem Cutting Machine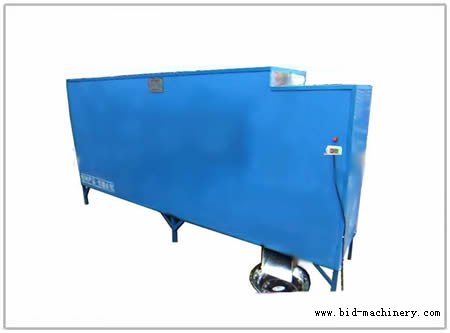 Chili Stem Cutting Machine
BCHS-4(5,6,7,8) Chili machine is a special machine to remove red chilli's stem. Chili Stem Cutting Machine is a patent chilli cutting machine to cut pepper's stem. Usally, chili processing factroy needs cut chili stem manually. Chili is hot spice with pungent smell, so it is a hard job to remove chili stem. Chili Stem Cutting Machine resolved above problem with high efficiency and low power consumption. Also Chili Stem Cutting Machine can be used to cut chinese anise stem and string bean stem. Chili Stem Cutting Machine is an ideal machine for chili processing factory to cut fresh chili stem or dry chili stem.
Operation:
Just switch on the power and put the raw chili into feed port and then you can get chili without stem from discharging port. When all the raw material in machine drum going out, switch off the power.
High clean rate: 85-95% above. According to different types of chili such as Yidu, ChaoTian,Yunnan,millet chilli, Jinta, America chili and so on, even fresh chili, choose right model to get perfect effect.
Output: Dry chili 120kg/h above. Wet chili 180kg/h above

Technical Parameters:
Name:

Chilli Stem Cutting Machine

Model:

BCHS-4(5,6,7,8)

configuration

50WPA reducer

Size:

Length:2.81M Width :0.59M
Height:1,3M

Material:

Fully stainless.high quality stainless steel

Or Carbon Steel According to customer's request.

Power:

1.5KW

Current:

9.57 A

Voltage:

220 V /50-60Hz

Speed:

1400 r/m

Weight:

238 KG
Tag:  
chili stem cutting machine
pepper stem cutting machine
chili stem remove
pepper stem remove.





 
/table>